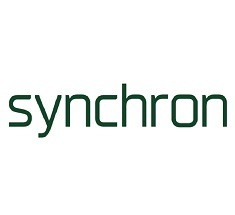 Synchron has announced that the COMMAND trial assessing its endovascular brain-computer interface (BCI) technology is commencing enrolment at Gates Vascular Institute, a Kaleida Health facility and teaching affiliate of the Jacobs School of Medicine and Biomedical Sciences at the University at Buffalo (Buffalo, USA).
The COMMAND trial—an early feasibility study (EFS)—will primarily assess safety, while also beginning to explore quantified efficacy measures, with the Synchron Switch BCI device for restoring functionality in severe paralysis patients.
On 21 March, the Jacobs Institute (Buffalo, USA), a non-profit medical device innovation centre that partners closely with Synchron and Kaleida Health, will mark the occasion with a roundtable discussion targeting physicians and clinical staff who treat diseases that cause paralysis. The discussion will feature Synchron CEO and founder Tom Oxley, along with Adnan Siddiqui, CEO of the Jacobs Institute; Don Boyd, president and CEO of Kaleida Health; and site principal investigator Elad Levy (University of Buffalo, Buffalo, USA).
"It is humbling to be a part of breakthrough BCI technology that can reconnect people with their loved ones and the outside world," said Levy. "We are fortunate to be able to bring this remarkable technology to our patients in western New York."
"We are delighted to participate in this clinical study evaluating a first-of-its-kind endovascular technology that allows people who have lost the ability to use their extremities to start regaining functionality," noted Siddiqui. "We believe this is simply the first step in a whole new clinical field of neuroendovascular electrophysiology."
The COMMAND trial is being conducted under the first investigational device exemption (IDE) awarded by the US Food and Drug Administration (FDA) to a company assessing a permanently implanted BCI, a Synchron press release claims. The new site at Gates Vascular Institute marks the third approved COMMAND trial location, joining Mount Sinai Health System (New York, USA) and the University of Pittsburgh Medical Center (Pittsburgh, USA).
The study will assess the impact of the Synchron Switch on daily tasks, such as texting, emailing, online shopping and telehealth services, in a new group of eligible patients.
"Today marks an important milestone in our mission to advance technology access for the millions of people who have lost the ability to use digital devices," said Oxley. "We are excited to expand the COMMAND trial with enrolment at Gates Vascular Institute as we look to advance a scalable BCI solution to the Western New York region and beyond."