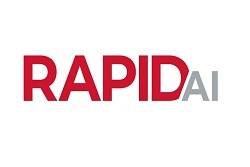 RapidAI announced today that it has received US Food and Drug Administration (FDA) clearance for Rapid SDH, its artificial intelligence (AI)-powered module for the detection and notification of suspected hemispheric acute and chronic subdural haematoma (SDH).
Together with Rapid ICH and Rapid Hyperdensity, both of which are intended for use in the detection of intracranial haemorrhage (ICH), Rapid SDH comprises RapidAI's "unique and industry-best haemorrhagic and trauma care AI solution", designed to help teams on the front lines of patient assessment streamline decision-making and expedite patient care. That is according to a company press release.
The need for RapidAI's latest solution is "urgent", the release continues, with SDH cases in US patients expected to increase by nearly 80% before 2040 and current estimated mortality rates at 40–60%, underscored by neurosurgical workforce shortages across the country.
Rapid SDH leverages AI and the intelligence gained from analysing hundreds of patient scans to help neurocritical care teams identify suspected hemispheric subdural haemorrhage faster and with a higher degree of accuracy than traditional methods. And, with the advanced Rapid mobile app, Rapid SDH automatically sends results to the entire trauma team across the hospital system or treatment network, enabling clinicians to make more timely and informed transfer, and treatment decisions, for patients with traumatic brain injury or haemorrhagic stroke, the company claims.
According to RapidAI's recent release, key features of Rapid SDH and the trauma care solution include:
The only haemorrhagic and trauma package to feature hemispheric SDH, ICH and hyperdensity for faster and complete patient assessment
Rapid SDH offers industry-leading positive predictive value (PPV) of 99% (93% sensitivity, 99% specificity) for suspected acute and chronic hemispheric SDHs >1ml
Faster results by notifying clinicians in one minute or less
Automatically sends notifications through the Rapid mobile app, picture archiving and communication system (PACS), and email, facilitating treatment and transfer decisions of patients with SDHs
"The FDA's clearance of Rapid SDH significantly enhances our expanding range of haemorrhagic and trauma care solutions at this crucial time of rapidly growing patient numbers, clinician shortages, and advancements in potential treatment options," said Amit Phadnis, chief technology officer of RapidAI. "Our goal is to continue to expand the capabilities and applications of our deep AI to deliver comprehensive clinical solutions that provide care teams with the crucial insights necessary to evaluate patients, streamline decision-making, and expedite care for this common and dangerous disease."