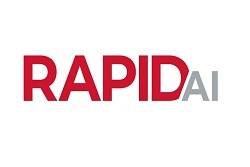 RapidAI has announced receipt of US Food and Drug Administration (FDA) clearance for Rapid Hyperdensity—the newest addition to the RapidAI platform. According to the company, this tool empowers physicians to quickly assess the severity of injury in patients with acute neuro conditions, such as traumatic brain injury and brain haemorrhages, allowing for better and faster patient care decisions.
"As a neurosurgeon who treats many patients with intracranial haemorrhage (ICH), I am very excited for the recently approved Rapid Hyperdensity product that builds on the well-established RapidAI stroke platform," said Alejandro Spiotta (Medical University of South Carolina, Charleston, USA). "Detection of ICH via artificial intelligence (AI) can save lives by helping to speed up diagnosis and accelerate transfer to the best physician and hospital that can take care of the patient. With the addition of automatic hyperdense volume measurement, physicians can more easily track volume over time and help quickly identify which patients may require an intervention. This is an exciting time for those of us treating ICH."
Powered by AI, Rapid Hyperdensity uses non-contrast computed tomography (CT) scans to quickly assess the volume of hyperdense tissue in the brain to help physicians identify the extent of an ICH. For hospitals and mobile stroke units on the front lines of patient assessment, Rapid Hyperdensity provides additional contextual data to help physicians make more informed triage and transfer decisions, getting patients to the right place more efficiently, a RapidAI press release claims.
According to the release, key benefits of Rapid Hyperdensity include:
Automated detection of intracranial hyperdensities >1ml
Quick identification of hyperdense volumes to improve haemorrhage management
Fast results that can be viewed via the Rapid mobile app, PACS/Workstation or email
"Rapid Hyperdensity helps physicians make the first of many critical decisions involved in head trauma and haemorrhagic stroke protocol. As the only comprehensive neurovascular decision support platform to offer this functionality, RapidAI aims to alleviate the enormous pressure of determining the best next course of action," said Karim Karti, CEO of RapidAI. "This FDA clearance is a symbol of RapidAI's ongoing commitment to push the boundaries of neurovascular care, while designing every product with physicians first in mind."