Isil Saatci has been practising interventional neuroradiology (INR) in Ankara, Turkey for almost the entirety of her career—initially at Hacettepe University, where she also attended medical school, and currently at Koru Hospitals. Saatci was also the first woman to specifically practise INR in her country and played a significant role, not only in establishing this speciality in Turkey, but also in advancing this field across the whole world as one of the pioneers of contemporary INR. Since 1992, she has dedicated herself—with her partner Saruhan Cekirge—to developing and improving advanced endovascular techniques for the treatment of cerebral aneurysms and brain arteriovenous malformations (AVMs), while also focusing on training neurointerventionists worldwide in these advanced techniques since the early 2000s—either in her own institutions with international workshops, or via proctoring and performing cases globally, from North America to Japan. Over the course of almost three decades in INR, another of Saatci's major accomplishments involved founding and organising the World Live Neurovascular Conference (WLNC). And, as she tells NeuroNews, she has perhaps been the only woman to perform live neurointervention cases and help train INRs in front of hundreds since 2006, first in the Anatolian Course of Interventional Neuroradiology (ACINR), then in LINNC-ACINR joint meetings, and now in WLNC.
What initially attracted you to medicine, and the field of interventional neuroradiology specifically?
Every member of my immediate family were doctors— my mother, my father, and my brother. My brother was still a medical student when I was deciding, but my mother and father were already physicians, so I did not know any other profession! Although my favourite subject was mathematics, I still went to medical school. In the very first year, I was not sure if it was for me, but after that I began to enjoy it a lot more. I selected radiology because I was so intrigued by the idea that you could instantly diagnose the patient. At that time, interventional radiology had already started—although its applications in the brain were very limited. I very much enjoyed neuro subjects at university, and I did my fellowship in neuroradiology, as neurointervention only existed in a few select places back then. I had limited exposure to neurointervention procedures during my residency, but the speciality did not really exist in my country and was only just getting started elsewhere in the world. Even so, I loved neuro, and I wanted to go into neurointervention, because it was very challenging, but the fact you could find a solution without 'opening up' the patient was exciting.
Who have your mentors been and how have they impacted your career?
Undoubtedly, my first mentor was my chairman at Hacettepe University, Aytekin Besim, who was so inspiring and motivating with his ever-open mind. He was a radiologist and interventionist, and he always supported the idea of minimally invasive treatments over open surgery. I went to Jacques Moret's lab and spent some time there early on, and he was very inspiring too. I was not one of his own pupils, but he was so eager to teach everybody who came to his lab, and I would say he was my first mentor in neurointervention. After we had established ACINR, our first live neurointervention course, I had a chance to work professionally with him when we organised our joint LINNC-ACINR courses. I also learned a lot from Michel Mawad and Alejandro Berenstein in terms of philosophies, and as senior INRs as well.
How would you say the neurointervention space in Turkey compares to other places across the world?
Almost everyone in Turkey is covered by some sort of insurance system and, because neurointervention procedures are very expensive, more than 90% of people would not be able to afford their treatments otherwise. Ever since Professor Cekirge and I started very early on alongside our beloved friends and Turkish WLNC partners Civan Islak and Naci Kocer developing new neurointervention techniques, the Turkish neurointervention space has been taking an increasingly leading role. Because of this role since the late 1990s, we have had a chance to work with the newest endovascular technologies to develop advanced techniques. This has been our most important advantage—but, our main challenge has been the economic fluctuations that sometimes mean we struggle to treat our patients with necessary devices.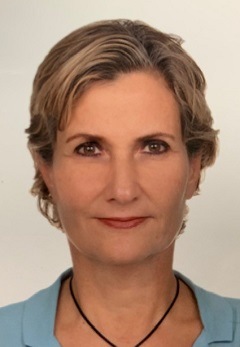 Why did you set up WLNC—and how has it progressed over the past decade?
This year, we had the 10th anniversary of WLNC. It started with six people—Cekirge, Islak, Kocer and myself from Turkey, Demetrius Lopes from the USA and Pedro Lylyk from Argentina—as the founders. Three years ago, the organising committee expanded to include Ricardo Hanel and Adnan Siddiqui from the USA, Charbel Mounayer from France and Jian Min Liu from China. The target of WLNC has been establishing the world's largest and most global live neurointervention educational platform. The idea has been to show the 'real-life' experience, with live transmissions of advanced neurointervention procedures as opposed to recorded/edited cases. We want to demonstrate that real-life experience with no editing, as if one were actually in the angio lab witnessing all that goes on—including challenges faced and how they were overcome—to much larger groups from different institutions all over the world. There is an open discussion during the transmission, meaning anyone can ask any question, at any time. With this unfiltered interaction, everybody learns, including us. WLNC is a rotating meeting too; we have held it in the USA three times, in China twice, and in Argentina, Japan, Spain and Turkey. There were also online versions during the pandemic and WLNC 2023 will be in Brazil. We move all around the world so people from more remote countries, or people who may not be able to travel otherwise, can attend. Moreover, to increase accessibility, WLNC founded the idea of educational grants in 2013, providing grants to over a hundred physicians each year—something that has been followed by many other meetings since.
What do you feel has been the most important development in interventional neuroradiology during your career?
I consider myself lucky to have been in this field almost from the very beginning. I got to witness a lot of important changes—detachable coiling, balloon assistance, stent usage and more—but I would say flow diverters have made the biggest impact in terms of our understanding, and also in providing a solution for many difficult cases in aneurysm treatment. Stenting had been in use in interventional radiology/cardiology, and balloons were already being used in other parts of the body, but flow diversion represents a different avenue that started specifically in neurointervention. That is why I think these devices are the most important advance we have seen in aneurysm treatment. In brain AVM management, it is of course the introduction of Onyx (Medtronic). The intranidal injection of a liquid embolic has been improved further thanks to additional transvenous and transarterial techniques like the 'pressure cooker' approach (Rene Chapot) and multiplug flow control (Cekirge), both of which have revolutionised the treatment, in my opinion.
What is the most significant unmet need in the field right now?
To me, it is probably surface modification of flow diverters because, if we can eliminate the need for antiaggregation, that would be a great step forward. Resorbable devices may also prove to be a major addition. Research is currently underway in these areas, and I think the refinement of flow diverters—to exclude the risks associated with having a device permanently implanted in the head, or a device that requires additional medication with its own potential risks—could enable tremendous change in our space.
What advice would you give to people embarking on a career in neurointervention?
They need to have good background training in either neuroradiology, neurosurgery or neurology, followed by a good fellowship programme in a well-established and busy centre where they can have intense exposure to a wide variety of cases. They have to feel comfortable with their anatomical knowledge. They would benefit from trying to travel, and spending time in different angio labs, to witness different philosophies and techniques with an open mind. As in other areas of medicine, they have to follow the literature all the time. Eventually, after a certain accumulation of knowledge and experience, with their self-confidence and insight, they will have their unique practice.
What are your interests outside of the field of medicine?
Until the past few years, almost my entire time besides working was dedicated to my two wonderful daughters—because my speciality and my career were already demanding, and I was very content to devote my spare time to them. Otherwise, I like to travel very much. What I enjoy most while travelling is meeting with local people. I enjoy the sincerity of it and forming those close relationships, even with people I am meeting for the first time. Different cultures and remote places are always exciting. In terms of particular places—of course, I appreciate every place I visit—but I really like to spend time in Mediterranean countries. I also like dancing and, in particular, Latin dancing. I enjoy watching dancing too, as it puts me in a cheerful mood. I like to cook; I am certainly not a 'chef', but cooking for my loved ones is good enough for me!
Fact file
Current appointments:
Professor of Neuroradiology and neurointerventionist at Koru Hospitals (Ankara, Turkey)
Education:
1981–1987: Medical school, Hacettepe University School of Medicine (Ankara, Turkey)
1987–1992: Residency, Radiology Department, Hacettepe University School of Medicine (Ankara, Turkey)
1991–1992: Fellowship, Neuroradiology, Georgetown University (Washington DC, USA)
Honours (selected):
Co-founder and organiser of the World Live Neurovascular Conference (WLNC)
Country representative and subspeciality committee member of interventional neuroradiology, European Society of Neuroradiology (ESNR)
Neurointerventional section editor, Neuroradiology
Associate editor, Journal of NeuroInterventional Surgery (JNIS)
More than 140 international academic publications
Pioneering leader of the interventional neuroradiology field since 1992