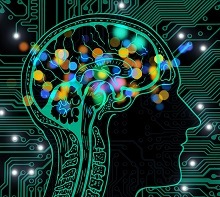 Cercare Medical has announced it will be bringing its neurovascular clinical workflows into ConcertAI's TeraRecon Eureka clinical artificial intelligence (AI) platform as part of a new partnership.
The platform is intended to provide clinicians with state-of-the-art AI and deep learning technologies, delivering next-level computed tomography (CT) and magnetic resonance (MR) imaging through Cercare Perfusion—a fully automated, simple-to-use, patient-specific perfusion software.
Brain perfusion scans measure blood flow in the brain and are used to provide key information on the extent of tissue damage caused by, for instance, acute ischaemic stroke.
Quickly mapping brain perfusion deficits is pivotal to minimise tissue damage in acute stroke management, and Cercare claims it further enriches this workflow with layers of AI to produce volumetric measures that directly impact clinical decision-making.
"We are thrilled to join forces with another revolutionary technology company like Cercare," said Dan McSweeney, president of TeraRecon. "This partnership illustrates our continued commitment to work with leading, like-minded, innovative companies to enable quick access to important patient data and ultimately improve clinical impact."
"TeraRecon and Cercare Medical share the commitment to support clinical decision-making to enable the best possible patient care," said Kim Beuschau Mouridsen, CEO of Cercare. "We are pleased to enter into this global partnership to increase access to the latest perfusion technology, which is designed to easily integrate into existing workflows, and provide healthcare professionals with deep, fast and reliable patient insights."