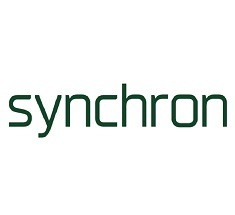 Synchron has announced enrolment of the first patient in the US COMMAND clinical trial for patients with severe paralysis at Mount Sinai Hospital in New York, USA. The trial is being conducted under what Synchron claims is the first investigational device exemption (IDE) awarded by the US Food and Drug Administration (FDA) to a company assessing a permanently implanted brain-computer interface (BCI).
As per a Synchron press release, previous BCI human clinical studies approved by FDA have been conducted in short-term experimental settings.
The early feasibility study, COMMAND—funded by the National Institutes of Health (NIH)—will primarily assess safety and begin to explore quantified efficacy measures of Synchron's Stentrode device in severe paralysis patients, with the goal of enabling the patient to control digital devices hands-free.
The Stentrode is implanted to the motor cortex of the brain through the jugular vein in a minimally invasive procedure. Once implanted, it translates brain activity into a standardised digital language to allow patients to complete everyday tasks on external devices, including texting, emailing, online shopping and accessing telehealth services.
"The COMMAND study progresses Synchron's technology development through the feasibility stage as we prepare for our pivotal trial. This first patient enrolment under an IDE for a permanently implanted BCI is a major milestone for the entire field, as we advance our solution for the five million people in the USA living with paralysis," said Tom Oxley, CEO and founder, Synchron.
According to Synchron, the recent SWITCH clinical trial, which was conducted in Australia and unveiled at the American Academy of Neurology (AAN) annual meeting (2–7 April 2022, Seattle, USA), demonstrated this technology to be safe in four patients. Long-term safety data were presented by Bruce Campbell (University of Melbourne, Melbourne, Australia). Researchers monitored participants for one year and found the device was safe, with zero adverse events that led to disability or death. The device also stayed in place for all four patients and the blood vessel in which the device was implanted remained open.