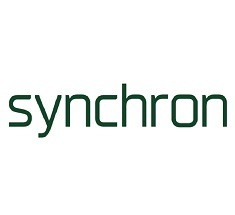 Synchron has announced that enrolment in the COMMAND trial has commenced at the University of Pittsburgh in Pittsburgh, USA.
The COMMAND trial is an early feasibility study funded by the National Institutes of Health (NIH) that will primarily assess safety while beginning to explore quantified efficacy measures of Synchron's brain-computer interface (BCI) technology—the Stentrode—in severe paralysis patients, with the goal of enabling them to control digital devices, hands-free.
COMMAND is being conducted under what Synchron claims is the first investigational device exemption (IDE) awarded by the US Food and Drug Administration (FDA) to a company assessing a permanently implanted BCI. This new site at the University of Pittsburgh marks the second approved COMMAND trial location, joining Mount Sinai in New York, USA, where patients are also currently being enrolled, a company press release notes.
"Synchron's Stentrode has the potential to restore functionality to the millions of people worldwide suffering from paralysis," said Raul Nogueira, director of the University of Pittsburgh Medical Center (UPMC) Stroke Institute. "Giving patients the option to receive this device without the need for open brain surgery may open endless possibilities into the application and scalability of this promising technology."
"This exciting technology may open up the possibility for patients with paralysis to use digital devices to communicate with loved ones again, and restore independence back into their lives," said David Lacomis, COMMAND principal investigator and chief of the University of Pittsburgh's Neuromuscular Division. "Something as simple as surfing the web or doing online grocery shopping can seem mundane to some, but it can change the world for someone who previously had those fundamental abilities taken away."
The Stentrode is implanted within the motor cortex of the brain via the jugular vein in a minimally invasive endovascular procedure. Once implanted, it detects and wirelessly transmits motor intent, restoring a capability for severely paralysed patients to control personal devices hands-free with 'point-and-click'. COMMAND will assess the Stentrode's impact on tasks like texting, emailing, online shopping and telehealth services. The US FDA granted Breakthrough Device designation to Synchron in August 2020 and an IDE in July 2021 for this trial.
"Today marks an important milestone in our mission to advance technology access for the millions of people who have lost the ability to use digital devices," said Tom Oxley, CEO and founder of Synchron. "We are excited to expand the COMMAND trial with enrolment at the University [of Pittsburgh] as we look to advance a scalable BCI solution to market."