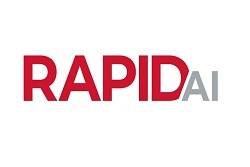 RapidAI announced today that it has received US Food and Drug Administration (FDA) 510(k) clearance for Rapid non-contrast computed tomography (NCCT) Stroke, which is intended to support faster treatment and transfer decisions in stroke care.
A company press release describes this as a "major addition" to the RapidAI suite of non-contrast-based solutions for stroke and trauma care, and the "first and only" FDA-cleared medical device for detecting suspected intracranial haemorrhage (ICH) and large vessel occlusion (LVO) from value-based CT imaging.
Rapid NCCT Stroke uses artificial intelligence (AI) to analyse NCCT images to determine suspicion of ICH and LVO of the distal internal carotid artery (ICA) and middle cerebral artery (MCA-M1). The fully automated system then delivers triage and prioritisation notifications through picture archiving and communication system (PACS), email, and the Rapid mobile app.
Because NCCT imaging is readily available and is the initial imaging modality used for stroke and trauma patients, care teams can make time-sensitive workflow and transfer decisions faster. For hospitals that do advanced imaging, Rapid NCCT Stroke may significantly reduce the time between CT and CT angiography (CTA) scans, the release also states.
Rapid NCCT Stroke supports teams in accelerating door-to-imaging and door-to-decision time; making faster transfer decisions; and improving equity of care by giving centres of all levels greater access to advanced, value-based CT imaging technology that may improve decision-making and impact patient outcomes.
"This technology will not only have an enormous impact on stroke care here in the USA, but also globally, by giving care teams at small, local or regional facilities around the world access to advanced clinical decision support technology too often only available at comprehensive stroke centres," said Karim Karti, CEO of RapidAI. "Our hope is that, by providing better information early for more informed treatment and transfer decisions, Rapid NCCT Stroke will support faster stroke care and better patient outcomes. This is an incredible achievement for the team and yet another example of RapidAI's continued leadership in creating the next evolution of stroke care technology."